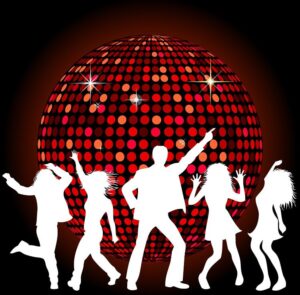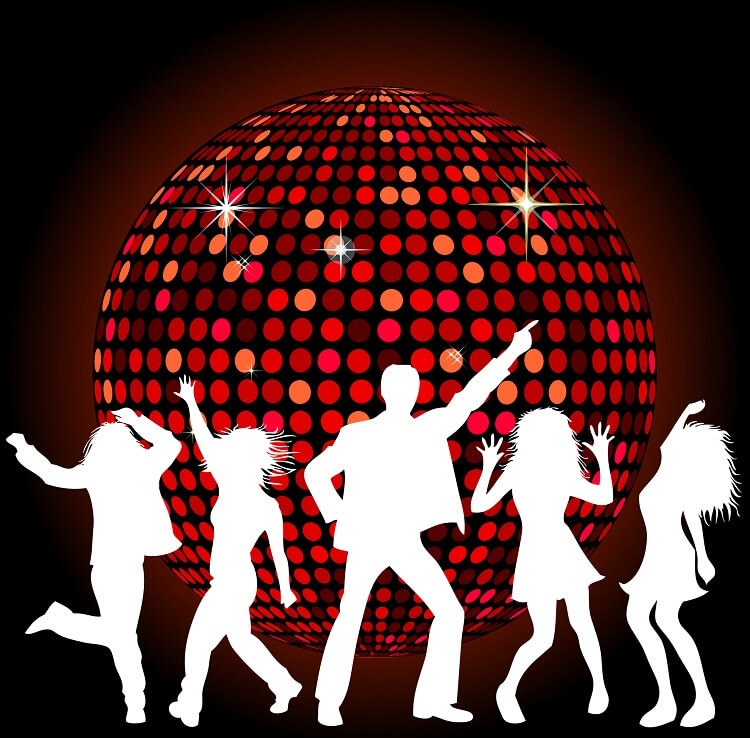 Here's our latest interview with a millionaire as we seek to learn from those who have grown their wealth to high heights.
If you'd like to be considered for an interview, drop me a note and we can chat about specifics.
This interview took place in May. It's a good, long one, so I'll break it into two parts.
My questions are in bold italics and their responses follow in black.
Let's get started…
OVERVIEW
How old are you (and spouse if applicable, plus how long you've been married)?
I'm 61. My beautiful bride (and best friend) is 60.
We have been married for 39 fabulous years and have been together for 42. We met as freshman in college at a dance club with full-on Disco music, lighted floor, and a spinning Disco ball. (Think Saturday Night Fever and you'll get the picture. Go Polyester!)
Do you have kids/family (if so, how old are they)?
We were blessed with two phenomenal sons.
Our oldest is 35, a military pilot, and is married to a wonderful lady. They live in the Southern U.S. about a 5-hour drive away. We are very proud of them as they serve their country and build their life together.
Our youngest son is "Forever 31" – and waits for us in Heaven. He passed suddenly and unexpectedly 18 months ago. As all can imagine, it was a period of "emotional withdrawals" in our life following his passing, but thankfully we had made significant "deposits of wonderful memories" into our emotional bank account during the 31 years we were blessed to have together.
We invested in experiences together with him and our 5-year-old granddaughter. So, when the large and intense emotional withdrawals came, we never went bankrupt, and with God's amazing Grace were able to weather the storms. The memories of him as a child with his big brother and later as Daddy with his daughter now create a kaleidoscope through which we continually share beautiful memories of him in our hearts.
Always consider the "Time-Quotient" in your overall net worth spreadsheet when determining where to focus priorities and investments. Having dealt with a tragic and unexpected loss, I can tell you that the book Your Money or Your Life is not only a must-read, but also should be taken to heart in understanding how valuable your life energy is – invest it wisely.
What area of the country do you live in (and urban or rural)?
We live in the Southern U.S. and moved back home after our military career (I say "our" career, as my wife was instrumental in my success in climbing the rank ladder) to be around family and to start my position with a company.
This enabled us to move to a low-cost area and accelerate our ESI financial picture.
We are in the outskirts of a large city, but our area feels like a small community.
What is your current net worth?
Current net worth of our portfolio is $6.3M, not including our home or physical assets.
With physical assets, our net worth is $7.5M.
What are the main assets that make up your net worth (stocks, real estate, business, home, retirement accounts, etc.) and any debt that offsets part of these?
I will work to keep this simple – with by-lines as appropriate:
Traditional Portfolio
Cash — $800K. All in Money Markets, Savings & Checking Accounts. Yep, quite a large position w/significant inflation drag concerns as one may imagine. Please know position is supporting pending planned market buys (Div Stock ETFs, REITs); also keeping a strong position for planned 2023 retirement and as a "sequence of return risk" hedge
Investments — $2.5M (Roth 401K, Low-Cost Index Funds, Target Funds, Stocks, Bonds). Broken down as:
o Roth 401K — $510K (Target Fund)
o Technology Index Funds — $500K
o Traditional Roth IRAs — $450K
o Balanced Fund — $360K
o Stock Portfolio (Dividend Generating Focus) — $350K
o International Index Fund — $300K
o Sep IRA — $50K
o Bonds (EE) — $80K
Pension (Retirement) — $3M estimated value. For this interview I used multiple calculators to determine fair market value of an annuity adjusted for inflation w/payment going to spouse upon passing). My military retirement covers all bills and living expenses and some of our lifestyle (more in budget and spend dialogue) and my wife will get a large amount monthly upon me moving on to heaven & hanging with our #2 son! This has been generating strong cash flow since 2011 with 100% of it going directly to savings.
Non-Portfolio: ($1.2M)
Home — $550K (no mortgage)
2nd Home & Land on the Coast — $450K (no mortgage and my Mom is living there and covering all expenses – my father left her quite secure financially)
Stuff — $200K (collections, autos, material possessions, etc.)
Debt: We are completely debt free and have been for quite some time – it has been one of the most freeing feelings, allowing us to sleep well and use our mental energy toward other worthy pursuits. And it is comforting – as I write this, the stock market is in a volatility gyration that has many losing sleep!
EARN
What is your job?
After a 27-year military career with extensive work in a high-tech and cyber career, I was hired by a long-time military compadre into a large services company offering me a VP position leading business growth in my areas of expertise – I landed well coming out of the military.
The company has taken good care of me and allows me to leverage my professional and personal strengths to the benefit of the company, myself, and our overall financial position. As a plus, I am able to continue the travels which began during my military career.
During our partnership, my wife and I have been to over 80 countries, enabling us to build an international network of friends, colleagues, and mentors. This is important, as travel is something we love to do and will be one of our key pursuits in retirement.
My beautiful bride is a Personal Life Coach & mentor, having been a private business owner since 1993. She enjoys helping people and offers her time through local churches to help individuals and families improve their financial, career, spiritual, personal, relationship, and/or mental positions in this quite demanding world.
What is your annual income?
This year my base salary is $253K.
Add my bonus and other incentives, we average about $400K and have done so consistently over the past 5 to 6 years. We are in what I consider our peak earning years.
Tell us about your income performance over time. What was the starting salary of your first job, how did it grow from there (and what you did to make it grow), and where are you now?
I will label this section "Give People Hope" – thank God my beautiful bride came along later to set me on the right path.
My first job & paycheck was in the latter half of high school where I worked at McDonald's making minimum wage. It was 1976, and I can't remember exactly what minimum wage was then. (Google says it was $2.30/hour). What I can remember is cooking lots of burgers, wearing lots of uniforms (not so great for attracting ladies).
I did consume mass quantities of fries – they were free for employees – for a teenager that was nirvana. And after the promotional giveaways would end, our boss would give away the excess – so if you came to my house for dinner, we would eat off of McDonald plates, drink out of McDonald glasses (Hamburglar was my favorite), and Mom would give out McDonald character pencil erasers as parting gifts!
My next "job" was going to college, as I was on a full-ride military scholarship (1979 – 1983) and received a monthly stipend of $100 that kept me in food, drink and weekend activities – which brought me and my beautiful bride together, as I shared earlier.
The concepts of ESI started to be introduced then as my (then girlfriend) wife came from a very humble background, so she was good at watching what she spent and saving. In contrast, my priorities were simply making it to class and our fraternity parties. She was on a scholarship which covered tuition and paid for her living expenses by working various part-time jobs throughout our college years.
During college, I held several part-time jobs (worked in a record store at the mall, was a life guard at the university pool, did maintenance at an apartment complex, and set up water beds for a furniture store.) The money I made from those went to my eat, sleep, indulge (ESI) accounts with the added expense of dating. But I did save enough to by an engagement ring!
In 1983 I graduated college, got married and became a Commissioned Officer all in the same week (Wow!) – and we were off to our first assignment with only a waterbed, couch, 6×9 rug, our clothes, and a 13" black & white TV – all our "portfolio assets". My salary as a 2nd Lieutenant was $1800 a month when everything (pay, housing, & cost of living allowance) was factored in.
Once we were off to our first assignment, my "ESI – Eat, Sleep and Indulge" turned into the proper ESI – Earn, Save and Invest, but it was a small e, s and i. This would take some time and not really click till the latter half of my military career.
During one of my earliest assignments, I learned the value of mentorship – let me explain. But some context first. In one building I was 1 of over 50 brand new career minded "LT's" (2nd Lieutenants all around 21-ish) all trying to make a name for themselves. You can imagine the scene on Friday as we all drove off at 4:30 p.m. to seek the best location for cheap eats and libations – ensuring we got there first — it was a sight to see indeed!
I became friends with a retired Chief Master Sergeant (highest Enlisted Rank) who took me under his wing to impart his wisdom. During lunch one day, the Chief looked at me and said, "LT, at the weekly staff meetings with the Colonel (big boss), if I feel it is important for you to speak up, I will nod at you. If I think you should be quiet, I will not". At our next staff meeting, the Colonel asked lots of questions and all the other LTs tried to show each other up. For me, I'd look at the Chief – if he nodded, I spoke up. If he did not, I stayed quiet and watched and learned. It was like that at every staff meeting.
Fast forward to my 1-year employment anniversary, the Colonel had to select one LT out of the 50 to go to a prestigious school for a master's degree – being selected would set one apart from the crowd of advancing officers. As I waited for my turn to see the Colonel, the dejected looks on others' faces as they came out had me expecting the worst as I entered his office.
Then the Colonel looked at me and said, "I've selected you as my #1 choice to go to school, and here's the main reason…You only speak when you have something of value to add in my staff meetings. All the others seem to speak just to try and show their brilliance – but not you. Congratulations!" I was speechless…and not because I was honored to have been selected, but because the Chief wasn't in the room to nod his head telling me I should talk! (Ha Ha)
At that moment, I realized two things: 1) the value of mentorship and 2) the picture of a "turtle on a fencepost" – it did not get there by itself; someone helped put it there!
And with that, my successful military career was off to the races – 27 years of fantastic jobs, mentors and three master's degrees. So, thank you very much, Chief, for seeing something in me and thanks to the many other Chiefs who mentored me (and other naïve young officers) on life's journey! I'm just a turtle…wanting to see more of the world while I keep my balance.
Upon military retirement, I went to work for a large company as Vice President for business growth for the commercial and government markets – with a starting salary of $150K and the benefit of working from a home office (sitting right next to my beautiful bride). I wanted to make enough to cover our expenses and be able to save/invest 100% of my annual military retirement. My starting salary enabled us to do so then and continue to do so today.
I've been fortunate to be with the same company since 2011 – and my position allowed 3 to 4 years where stock grants were added to my compensation package making the total close to $525K – those allowed us to pay off the house and heavily invest in financial vehicles and charities close to our hearts.
This is quite a contrast to the $1800/month I made as a 2nd Lieutenant! And I've got to say even then I felt blessed and often overpaid as I was trying to figure out how to succeed and give a "good days work for a good day's wage".
Over the years, many great mentors helped me understand the value of ESI while focusing on helping others succeed brought forth raises, bonuses and stock grants which accelerated our ESI goals.
Lucky for me, I was smart enough to seek out mentors who showed me how to succeed (and not mess up). And when my boss' met my beautiful bride, they immediately fell in love with her and took even better care of me – she was easily my "Career Compounding Factor".
Now we are on the eve of retiring in 2023 and just consulting and continue traveling the world and experiencing God's creation and beauty. I have always liked the words I read on a FIRE blog of being considered "Location Independent Entrepreneurs" as the label for the next phase of our lives. I've never liked the term "retiree" – it just doesn't fit our passion to help others succeed and offer our wisdom to non-profits working to make this world a better place for the next generations.
What tips do you have for others who want to grow their career-related income?
I offer some thoughts, reference, and considerations that were all passed to me by mentors that made a big impact in our journey – so I gladly pass them on here.
1. In the abundance of counselors there is wisdom.
We don't see ourselves as anything special, we were smart enough to seek out the right mentors by assessing the fruit on their trees. Let me explain.
For me, the advice in the Bible which calls us to not judge others but be fruit inspectors when selecting mentors works! Let me paraphrase the passage, where it states, "A good tree can't have bad fruit, and a bad tree can't have good fruit – you will know a tree according to its fruit." We began our life journey in finding those who had the "fruit" (i.e., highly sought after, well liked, ESI experts, solid work performers, the go-to guy/gal, etc.), and sought their advice. And we tried hard to stay away from bad advice and those offering advice but had no actual expertise.
For instance, I once came across a Major (a mid-level officer) who was mentoring a group of young Captains (younger officers) on how to achieve the senior rank of Colonel. He was trying to teach them something he himself had never done! Looking back all my investment mistakes were when I did not learn from someone who had succeeded at what they were advising me on.
2. Observe the masses and do the opposite.
Realize that success doesn't come from following the herd. Working to stand out in a positive way with a desire to make a difference will help greatly with the "E" of ESI. What I enjoy about the millionaire interviews is the fact that strategic moves by mentors during their career made a long-term impact.
An example from my journey follows:
When I moved from military to my commercial position, I had the opportunity to attend an orientation for new employees (there were 40 of us), and our CEO was the last speaker before an "open bar" and seafood buffet. Once his talk concluded, 39 of the 40 headed directly to the food & drink.
I walked over to the CEO and asked him for a moment of his time. I told him I was honored to be a part of his high performing team, asked him what it took to succeed and how could I help move our company forward. He then offered some sage advice on success, and the foundation was set from which we built a strong working relationship.
Then we went to the bar together and I offered to buy him a beverage of choice. He reminded me it was his credit card on the bar – so I thanked him for the drinks and offered to purchase one at a future celebration. He smiled….and off to the races went my career.
Doing the opposite from the 39 who were driven by hunger and thirst led to more opportunities for me to be sought out by the CEO for greater opportunities that brought career advancement and pay increases.
3. The Battle is always in the semantics; and seek first to understand and then be understood.
I work hard to seek clarity and help advance the understanding of all around by listening more and talking less. I had read a book (I think it was How to Win Friends & Influence People) that stated the person who speaks last in a meeting has their point remembered and has the most impact – after ensuring all others are encouraged to contribute.
In a meeting, I listen actively and intently to what others say. I then sum up all the great content given by others and offer recommendations. Amazing and simple – I am continually sought out for my opinion, which is always an amalgam of the insights offered by the team, simply because I seek to understand others and the big picture first…always.
4. For the teams I was honored to lead, I'd focus on being their #1 promoter and their "flak shield".
Simple, when accolades came, I would push the team forward and take a big step back behind them – while ensuring to highlight every team member's contribution. And when the negative (flak) came, I'd step forward and tuck everyone behind me – advising senior leadership that I took full responsibility for the challenges.
During my career, there were many accolades and few challenges – for everything rises and falls on leadership! My Dad taught me that constantly – both in words and action. He was my #1 mentor, an amazing man and military hero and is in Heaven with our son and I truly miss our weekly talks on leadership, life, and family.
What's your work-life balance look like?
Pretty amazing! I have autonomy to set my own schedule and work the priorities that I identify.
I have home officed or worked remotely since my start 10 years ago, and I enjoy going "to the office" because I sit next to the love of my life.
I do have a very active travel schedule with 3 to 4 trips a month to various customer and company sites. My wife joins me on about 65% of these, so that helps satisfy our travel passion.
A typical workday can be summed up as follows:
Personal time – reading/reflection/refocus (3R's)
Morning brings a quick e-mail scan to work any hot items
Gym/cardio workout (6-days a week)
Yoga (absolutely love it, early on not so much) at home/on travels
Breakfast & daily readings (spiritual – Bible; financial – FIRE blogs/MMM; and professional – technical & market assessments)
Work priorities of the day to include calls, video chats and client solutions.
At the end of the day, I close the office and share a glass of wine with my wife as we discuss dinner plans, and I may do some more reading – like scanning MMM responses.
Wash/rinse/repeat
Once a month, my wife and I hold our family "Board of Directors" meeting. (She is Chairman, CEO, CFO and COO, and I am the voting shareholders.) We use this time to assess our partnership's vital signs – across our spiritual, physical, mental, financial, and personal areas.
We look at our financial picture, compare calendars, ensure our priorities haven't changed, re-balance our investments across all areas and discuss new travels plans. We begin with a prayer for guidance and a thankful heart for all our blessings, have fun, laugh a lot, and share a nice bottle of wine. This is something we've done for nearly 20-years and coach other couples how to institute and mature this practice.
I must be honest here and say that I'm a bit of a workaholic, so I often find myself working past 5 o'clock and on the weekend. That's one disadvantage of working from a home office – it is always accessible!
I had to put in place a few "guardrails" because what drives me to succeed in my career (focus & dedication) can also be a detriment (got to get it done; office never closes, etc.) to my health and happiness. My guardrails are my beautiful bride coming in with a glass of wine or saying it's "closing time" and having a collage of pictures on my desk that reminds me how short life is. These work quite well and help me rebalance and bring the right emotions into my workday.
Do you have any sources of income besides your career? If so, can you list them, give us a feel for how much you earn with each, and offer some insight into how you developed them?
Our goal has always been to create multiple sources of income streams – not tied to our ability to perform – that adjust for or beat inflation and meet our living and lifestyle expenses.
Here's what we have:
$7600 month (net) pension that adjusts for inflation. In addition, with the pension, we have medical coverage for life, and my wife will get $4600 a month spousal benefit upon my heavenly journey.
$30K a year in Dividends (took the average over last 8 years and stepped the amount down to be quite conservative here – given economic times). Achieved thru accumulation of stocks that pay dividends and other financial vehicles.
$12K a year – in property rentals, consulting, coaching, residual business incomes and other streams of income tied to entrepreneur ventures.
————————————–
That's it for this time. What a great story, huh?
Stay tuned as part 2 of this interview will be coming up soon.