September 28, 2022– As a follow up to our recent article, "There Might Be More Than One Kind of Home for You in Retirement", this one concentrates on the latter stage of retirement. What you will do when you are a little less active, and your abilities are not quite what they were in the beginning and middle phases of retirement? The idea for this started when the eldest sister in our family, approaching her 79th birthday, asked our relatives what they were planning for their late retirement years. We agree this is an important conversation to have, particularly with one's children and other family members. We hope that you will add your thoughts in the Comments section below, so we capture a wide range of opinions and plans.
The conversation started with this question:
We have no plans to sell our houses or to move, but it is certainly time for us to think about the future. With our children spread out, we could go many places. Our policy up to now has been, when we need help we will pick up and move close to one of our children. But I wonder if that might be too late. It's hard for an older couple to make a big move, particularly if one is needy. Since both of our parents lived to a ripe old age (92 and 102) with most mental faculties intact, our genetics make it seem like we should be planning for the long term.
I am curious if anyone else is thinking ahead on this matter.  We are the oldest but maybe because of so many options, we are clueless. Thanks for sharing your ideas
—
A sibling weighed in:
This decision is a ways away for us but we've often thought it would be nice to be near one of the kids. Or, if that didn't make sense, to be near another family member.
—
Then a cousin added to these thoughts:
I guess we will remain here in the LA area, although I am thinking at some point we might move to a condo. I don't know about your houses and pools, but mine ALWAYS need something done to it. It would be nice to have someone else worry about it and find someone to fix whatever needs fixing. 
These conversations remind me of the many we all had with mom and dad about their moves to an active community in Florida in their 50's, then a Continuing Care Retirement Community in their 80's (CCRC – also referred to as Life Care Communities), then to Maine. I think these moves worked for them and for us. I hope we will all be so lucky. 
—
 Another sibling:
I guess we will be in Ohio as long as our daughter and family are here.  We do wonder what we will do when the grandchildren grow up.  We still have our cabin in the woods, but the day will come when we will dispose of it; that will be before we are in our 80's for sure.  
—
Your editor chimed in:
I have written about this a lot on Topretirements, but when it comes to what dear wife and I will do it is not that easy – the cobbler's children have no shoes.
We don't particularly fancy moving to where our children live, DC or California. CT is where most of our friends are, but it's cold in the winter. Where we live in the Keys, hurricanes make the place dangerous, and the area is not great for aging people with medical issues. My bet is that at some point, if we live long enough, we will buy into a Continuing Care Retirement Community in CT in our 80's, and continue to go back and forth to Florida as long as we can. Alternatively, my wife talks about moving in with her sister. Or, buying a downtown lot and building a low maintenance, one story home with guest cottage. Then walk to downtown and church.
The house where we have lived since we were in our 50's is costly, but we love living there. At some point it will be too much trouble.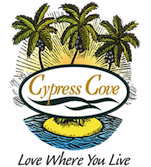 In my experience, most people wait too long to decide what they are going to do. Then they have to move in a hurry. When it comes to CCRCs, waiting too long means risking trouble getting in, or having to pay extra. If the CCRC thinks you have dementia or need long term nursing care right away, they will charge a lot more, or deny. But so far they need the residents, so there is flexibility. Our dad was marginal when he applied to one, but they took him anyway. We know other people who waited too long and were lucky to get in. When millions of baby boomers hit 90, who knows what will happen, will there be enough places and staff to take care of us? Maybe we should put down our deposit sooner, rather than later, I don't want to be one of those people who waited too long.
—
Another sibling:
I would research the total care facilities in your prospective move spots and then go visit them all. It might make a difference in where you want to move to. I think they have some kind of rating system. There is one in Steamboat Springs (CO) that is rated very high.
—
A last sibling weighs in:
I am not sure what we are going to do. Our daughter lives so far away in a cold environment that we will certainly not move there, if that is where she still lives. But then again, when our mother was 98 she moved from sunny Florida to chilly Maine to be near one of our sisters!
---
Bottom line – no concrete plans
So here we are, a large family and not one of us has more than some vague plans! Personally, I don't think our situation is that unique, most people are playing the long retirement game plan by ear. It would be great if we knew exactly what we plan to do when it is not such a good idea (or impossible) to live by ourselves. Thinking about and discussing it in advance is at least a good idea, and might remove some of the uncertainty, making for better decisions.
So what are you plans?
It is never to early to think about long term plans, even if you are still in your 50s. Of course your interests can change, children can move, and you might find you don't like where you first retired. But the more you plan the fewer surprises you might have, including finding out that you and your partner have very different ideas. Finding an initial area that will allow you to enjoy all phases of retirement could make things a lot easier too. Please share your musings in the Comments section below.
For further reading: