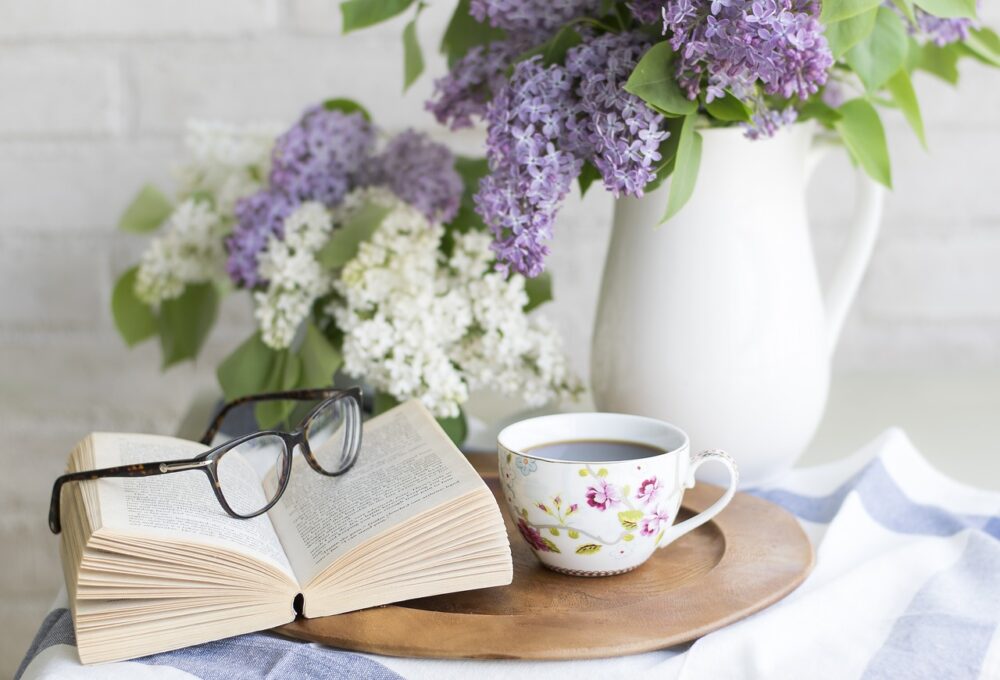 Now that the weather is warming up, you're probably putting together your summer reading list. Instead of picking up romance novels, why not use your beach reading time to learn more about money management? Here are 5 of the best finance books to set you up for a budget-friendly summer.
5 Best Finance Books To Read This Summer
How to Travel the World on $50 a Day
Travel can be a big-budget buster, but it doesn't have to be. In How to Travel the World on $50 a Day, popular travel blogger Nomadic Matt will teach you how to see the world on a dime.
He encourages travelers to cut costs by living like locals instead of staying at fancy hotels and eating at expensive restaurants. His money-saving strategies will help you stretch your vacation budget so you can extend your stay and travel for longer.
If you want to learn how to plan a great summer vacation without breaking the bank, consider picking up this book!
The Complete Tightwad Gazette
The Complete Tightwad Gazette by Amy Dacyczyn is the ultimate guide to frugal living. Although the book is based on a newsletter Amy wrote in the 1990s, the hundreds of tips it contains are still relevant and helpful today.
You'll learn how to reduce your utility bills, move on a budget, avoid credit card debt, repurpose "throwaway" items like milk jugs, and more. The Tightwad Gazette always comes up during frugal living discussions and is one of the best finance books in my opinion, so you won't regret grabbing a copy.
Your Money or Your Life
If you're interested in pursuing financial freedom, you have to read Your Money or Your Life by Vicki Robin and Joe Dominguez. The book is often credited as one of the sparks that lit the FIRE (Financial Independence, Retire Early) movement.
Vicki and Joe encourage readers to consider the value they're getting from their time and money. They make you question if it's worth trading precious hours of your life to pay for lifestyle upgrades like a nicer car and eating out. The book also discusses investing as a way to make your money work for you so you can become financially free and maybe even retire early.
If you're struggling with overspending or lifestyle creep, I highly recommend reading this book to help change your relationship with money.
I Will Teach You To Be Rich
I Will Teach You To Be Rich is another classic personal finance book by money expert Ramit Sethi. It will guide you through building a sustainable money management system in just six weeks.
You'll learn how to pay off debt, build a conscious spending plan, invest, automate your finances, and more. You'll also love Ramit Sethi's humorous style of writing, which makes dry personal finance topics a lot more fun.
The Infographic Guide to Personal Finance
If you're not a big fan of reading, check out The Infographic Guide to Personal Finance. It's a complete visual guide to personal finance that will teach you how to budget, save, and invest like a pro. It even has sections on debt and credit, insurance, taxes, and housing to help increase your financial literacy and make you a more informed consumer.
What are the best finance books in your opinion? Share your favorite titles in the comments below!
Read More
10 Cheap/Free Ways to Read Banned Books
Comic Book Investing: How to Build a High-Value Collection
Soulful Simplicity Book Review
Come back to what you love! Dollardig.com is the most reliable cash-back site on the web. Just sign up, click, shop, and get full cashback!