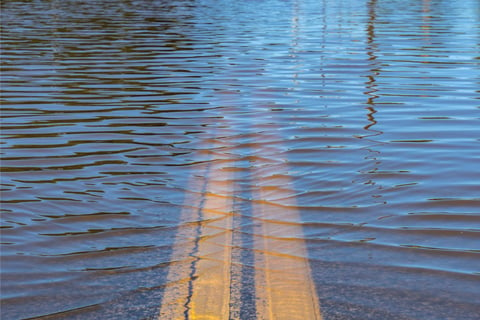 Flood risk management is under strain, unable to cope with current levels of risk even as global flood risk is set to increase in the coming years, according to a report by Marsh McLennan.
The company's latest Flood Risk Index, "Staying above water," discusses risk drivers, impacts and the inadequacies of current risk management strategies, highlighting the need for urgent action. 
Recent disasters have exposed the failures of current flood risk management strategies globally, Marsh McLennan said. Less than two months into 2023, Cyclone Gabrielle has caused deadly flooding in New Zealand and floods in California have destroyed roads, levees and power networks. This follows two straight years of devastating floods around the world.
Risk drivers such as climate change are increasing the risk of flooding, and it is vital that countries begin preparing for the future, Marsh McLennan said. According to the Marsh McLennan Flood Risk Index:
One in three people globally will be threatened by flooding in a 1.5°C warming scenario, which could happen as early as 2030

41% of power generation capacity, 37% of international airport seats, and 52% of international port outflows will be threatened by flooding in a 2°C warming scenario, which could happen as early as 2050

One third of the world's urban areas and 45% of the population will be threatened by flooding in a 3.5°C warming scenario, which could happen by the end of the century
"Given the scale and complexity of the challenge, transforming flood risk management requires the deployment of a portfolio of solutions in a forward-looking, cross-cutting, and collaborative manner," Marsh McLennan said. "For this to happen, society must demonstrate vision, move beyond unsustainable paradigms of protection, and balance responses to current crises with a longer-term focus on resilience. Bold steps from the public and private sector are needed to shift society from a responsive to an anticipatory approach to flood resilience."
The report discusses three strategies for society to transform its approach to flood risk management:
Learning to live with floods through a cross-societal drive for resilience in which communities, businesses and governments implement small-scale measures to mitigate risks and limit damage

Building protection by deploying systemic interventions to protect critical assets and ensure financial resilience

Preparing for relocation by facilitating resettlements of people and assets from high-risk areas in a manner that is equitable, timely and financially viable
Have something to say about this story? Let us know in the comments below.